Medicare Supplement Plans
Types of Medicare Supplement Plans
There are ten different types of Medicare supplement plans. This is subject to change based on your location, so be sure to research which of these plans are available in your area.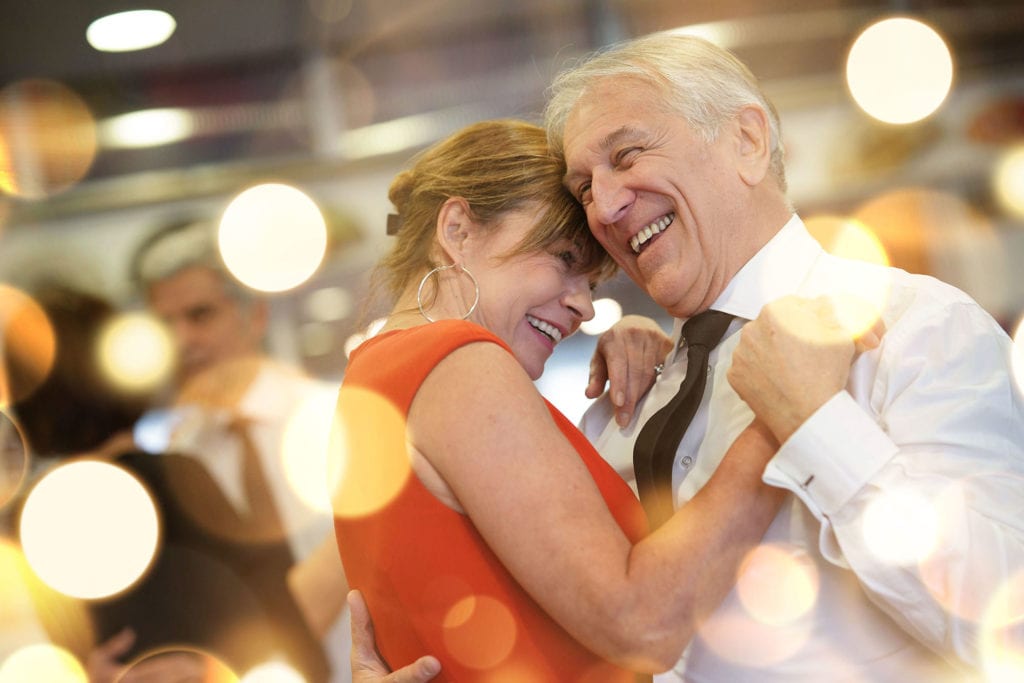 Each of these plans vary in cost and coverage, It is up to you to compare the plans and decide which will work best for your budget and health needs. But you are not alone—here is a chart of all ten different plans and what they cover: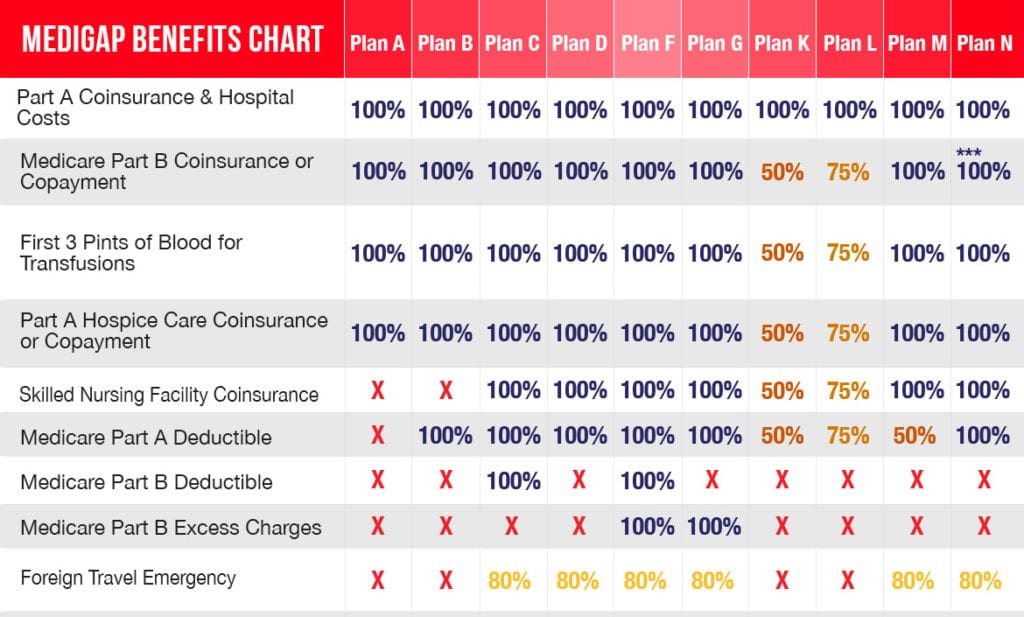 *Note that 100% means the entire benefit is covered, and the "X" means it is not. Anything less than 100% means it will cover the cost up to that percentage.
Important Medicare Supplement Tips to Keep in Mind
It is best to join a Medicare Supplement plan as soon as you are eligible for Original Medicare. Because plans are not allowed to increase their price due to changing health conditions, this allows you to join a plan at a lower cost. However, it is never too late to join. We recommend signing up with a plan as soon as you are able and feel comfortable.
As you can see from the chart, Plan F offers the broadest range of coverage and is, as a result, one of the most popular plans nationwide. This plan costs roughly $326 a month. There is a variation of Plan F known as High Deductible Plan F—this plan typically costs $68 a month at a roughly $2,340 yearly deductible. Both options allow you to choose the best payment plan for you to receive the greatest possible coverage.
Medicare Supplement plans are subject to change due to state or nationwide decisions (not the insurance provider). If decisions are made regarding Medigap and you purchased your plan prior to the decision, your coverage will likely stay the same. 
Don't Waste Any More Time Searching for A Medicare Supplement Plan. Call Medicare Max USA Today!
We here at Medicare Max USA know that finding the right Medicare Supplement plan can be difficult and confusing. That's why we are dedicated to educating our customers on the information they need to make the right choice for their needs and budget. Want to learn more about your coverage options? Give us a call at 833-762-9669.
Get Your Free Quote Today